Truck Accidents
Coral Springs Truck Accident Attorneys
Injured in a truck accident in Coral Springs? Our Coral Springs Truck Accident Lawyers Are Ready to Help!
Florida is a long trek for truck drivers. In fact, truck drivers travel long distances across the country, often without stopping, in order to meet strict deadlines for shipments and orders. Truckers often operate under tight schedules, complicated equipment, and heavy cargo loads. Although necessary, these factors can all contribute to serious accidents if not handled properly.
Truck Accidents in Florida: Statistics and Facts
According to a report by the U.S. Department of Transportation (DOT), commercial trucks accounted for approximately 10.3% of highway vehicle-miles traveled.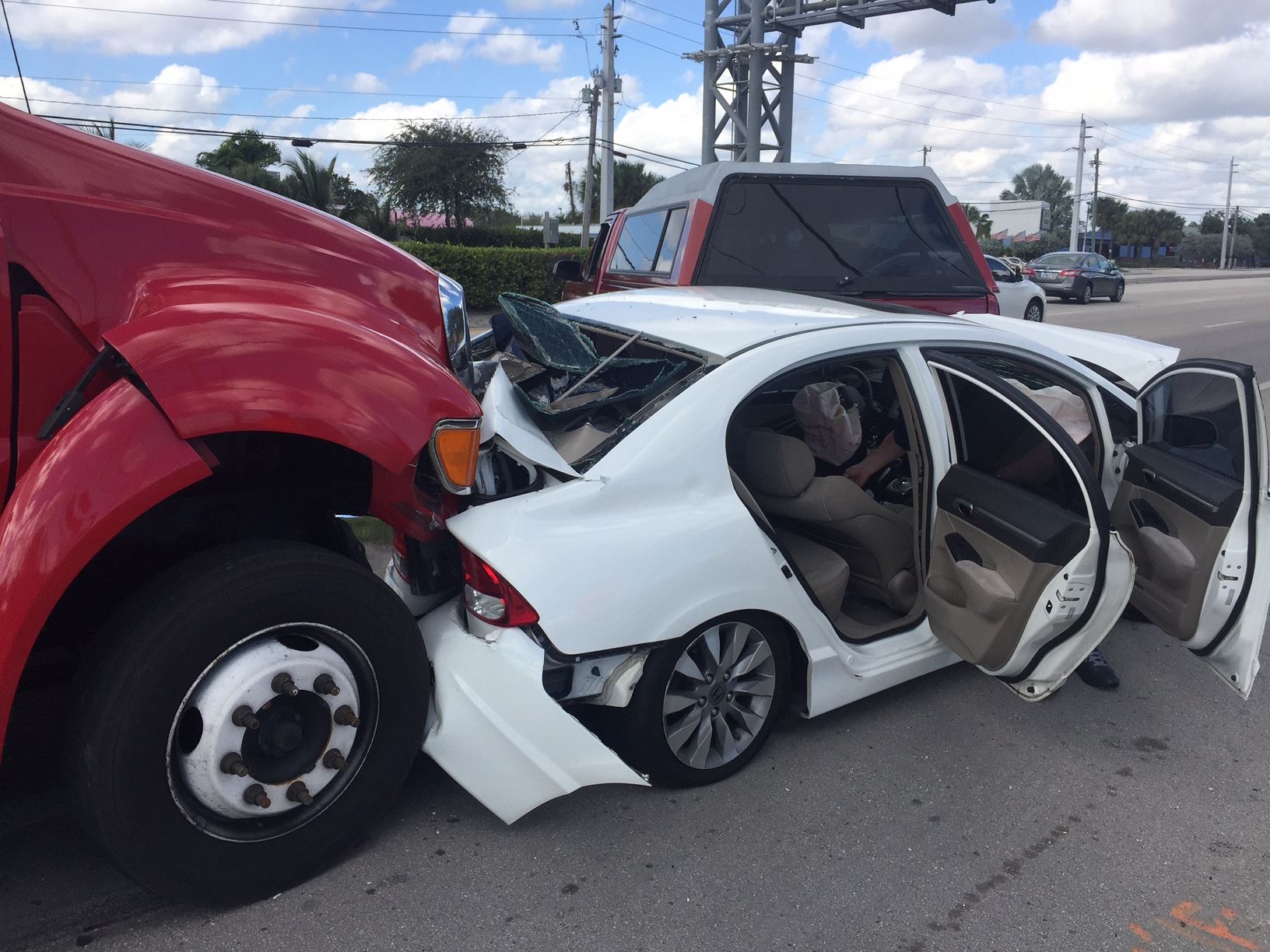 Additionally, 4,998 large trucks and buses were involved in fatal crashes in 2020. The DOT determined that fatigue, alcohol use, and speeding are the top three causes of truck accidents. However, other causes that result in truck accidents include the following:
Lack of proper truck maintenance
Sleep deprivation
Traffic flow interruption
Prescription drug use
Unfamiliarity with roadway
Roadway problems
Over-the-counter drug use
Inadequate surveillance
Inattention or distraction
Other vehicle drivers
Though most truckers try to do the best job, deadly accidents still happen.
Determining liability in a truck accident case often comes with additional challenges. The truck driver is only one factor. The loading company, the trucking company, product manufacturers, and repair staff are all factors to consider when a truck accident occurs.
Contact a Truck Accident Lawyer Coral Springs
The Law Offices Cytryn & Velazquez, P.A. has been handling truck accident cases for years. Truck accident cases often involve more severe injuries and deaths than other types of vehicle accidents, resulting in millions of dollars in damages and large jury verdicts. If you or someone you love has been seriously hurt or killed in a truck accident, then we will fight to ensure you obtain the medical treatment and financial compensation you deserve.
---
Call us now at (954) 833-1440 and speak with a qualified truck accident lawyer in Coral Springs about your case.
---
Why Hire Our Firm? What You Can Expect From Us
Always Available for You

If you don't have a way of getting to our office, we will come to your home or hospital.

Board Certified Lawyer

We have the only active board certified civil trial lawyer in Northwest Broward County.

More Than 40 Years of Experience

We have a proven track record of success in accident cases over 4 decades.

Our Results Don't Lie

We've had more than 30 cases that have settled or resulted in jury verdicts of one million dollars or more.

No Fee If No Recovery

We work on a contingency fee, so we only get paid if you get paid.
Schedule Your Free Consultation Today! Contact Us Today