Electric Scooter/Electric Bike Accidents
Electric Scooter and Electric Bike Accidents in Coral Springs
Electric scooter or electric bicycle accident in Coral Springs? Our Coral Springs Personal Injury Lawyers Are Ready to Help!
Electric scooters (also known as "E-scooters") and electric bikes ("E-bikes") can be fun, convenient, and relatively inexpensive ways to travel and avoid the traffic in local areas, especially in Miami-Dade, Broward, Fort Lauderdale, and Palm Beach Counties.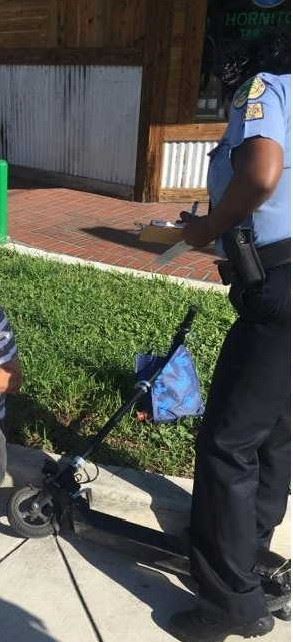 E-scooters and E-bikes are a cost-efficient alternative to driving a car. You can use your E-scooter or E-bike for personal use to travel to and from work, or even provide food and package delivery services.
As more people choose E-scooters and E-bikes as their means of transportation, accidents are on the rise. In fact, according to the U.S. Consumer Product Safety Commission, injuries to E-scooter, E-bike, and hover board riders increased 70% between 2017 and 2020.
Contact a Coral Springs Personal Injury Lawyer
If you or someone you love was riding an electric scooter or bicycle and was injured due to an accident with another vehicle, contact the Law Offices of Cytryn & Velazquez, P.A. today for a free consultation. Our attorneys have decades of experience representing individuals who were injured in motor vehicle collisions throughout Florida.
---
Call us now at (954) 833-1440 or contact us online and speak with a qualified Coral Springs accident attorney about your case.
---
Why Hire Our Firm? What You Can Expect From Us
Always Available for You

If you don't have a way of getting to our office, we will come to your home or hospital.

Board Certified Lawyer

We have the only active board certified civil trial lawyer in Northwest Broward County.

More Than 40 Years of Experience

We have a proven track record of success in accident cases over 4 decades.

Our Results Don't Lie

We've had more than 30 cases that have settled or resulted in jury verdicts of one million dollars or more.

No Fee If No Recovery

We work on a contingency fee, so we only get paid if you get paid.
Schedule Your Free Consultation Today! Contact Us Today