Animal Attacks
Wild Animal Attacks in Florida
Personal Injury Attorney Representing Victims of Animal Attacks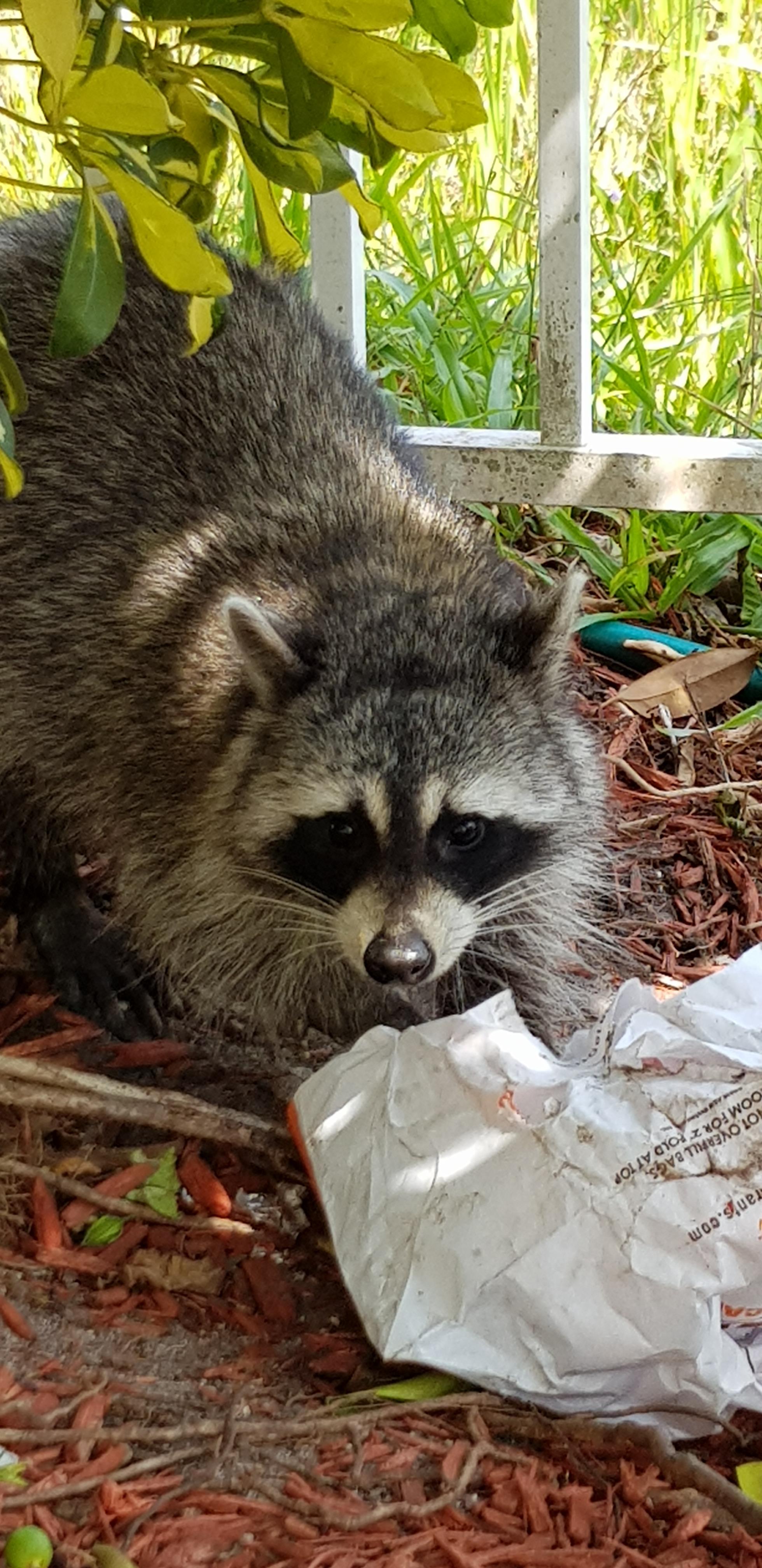 Florida is home to some of the most diverse wildlife in the world. In our state, you'll find a vast array of wild animals like alligators, sharks, manatees, snakes, spiders, raccoons, and countless other species.
It's important to note that the presence of such diverse wildlife isn't without its risks. According to a report released by the website Outforia, over the last 20 years, Florida had the third most deaths caused by animal attacks in the United States.
Based upon U.S. Centers for Disease Control and Prevention (CDC) data for the years 1999 – 2019, the report concluded that 247 people died in Florida as a result of animal attacks during that period. That's third in the country, behind only Texas (520 deaths) and California (299 deaths).
---
If you or someone you love has suffered an attack by a wild animal – whether an alligator, a snake, a raccoon, or any other wild animal – anywhere in Florida, call our office today at (954) 833-1440 for a free consultation.
---
Who Is Liable for a Wild Animal Attack?
Although we typically think of wild animals as having no owners, that's not always the case. In fact, many people own all sorts of wild animals. Some people keep dangerous animals as pets or attractions (think of former tiger owners like boxer Mike Tyson or Netflix star Joe Exotic).
---
If you are attacked by a wild animal that is owned by somebody, the owner could potentially be liable for damages resulting from the wild animal attack.
---
Importantly, it's not only the owners of wild animals who can be held responsible for an attack. There's an old doctrine called ferae naturae, a Latin term that, in the context of wild animal attacks, generally means landowners can't be held liable for the acts of wild animals occurring on their premises unless the landowner has reduced the wild animal to possession or control, or the landowner has introduced a non-indigenous animal into the area.
But in Florida, there are exceptions to the ferae naturae doctrine. These exceptions allow additional instances when a property owner or manager of property can be liable for animal attacks on their premises, even if they don't own or control the attacking animal or introduce the animal into the area.
In Florida, a property owner or manager may owe a duty to persons with regard to wild animals found in an artificial structure (such as a building, restaurant, hotel, or other premises), or wild animals found in some other place where the animal is not ordinarily found. A property owner or manager of property who knows or should know of the unreasonable risk of harm posed by wild animals on its premises can be liable if the owner or manager fails to take reasonable steps to prevent wild animals from endangering its guests and if a guest is injured as a result. This is particularly true if the wild animals are known to be in the area or regularly habituate in the area and guests are not warned of the danger, nor are adequate precautions taken to eliminate or reduce the danger of the wild animals coming onto the premises.
---
If you have been attacked by a wild animal in Florida, don't automatically assume that nobody is legally responsible for your injuries. Contact our office for a free and confidential consultation to discuss your rights after an animal attack.
---
Case Study #1: Alligator Attack at Disney
With the alligator attack of the two-year-old boy at Disney, people are wondering whether Disney is liable since there was a 'no swimming' sign in the water. Dan Cytryn, founding attorney of the Law Offices Cytryn & Velazquez, P.A., was interviewed by USA Today regarding the Disney gator attack stating: "The exposure is phenomenal," hotel operators "have a duty to protect (guests) from unreasonable risk of physical harm."
The alligator attack took place at the Grand Floridian Resort and Spa at Disney World. The family of the two-year-old boy was hanging out by the resort's man-made lagoon when the child began to wade into the water. Suddenly, an alligator attacked the child.
The boy's father tried to grab him from the alligator but was unsuccessful. Unfortunately, the gator dragged the boy into the water. The next day, the child was found dead from drowning and injuries.
There is no parental responsibility for a family from Nebraska who may have never seen a sign saying "No swimming" and believed their child was wading into a man-made lake. Parachuting, parasailing, and swimming/scuba diving with sharks is not wading ankle deep into a lake at a resort.
In spite of that, Florida courts hold that when a swimmer ignores "No swimming" signs, it is the sole reason for their injuries. In most circumstances, landowners are not automatically liable for wild animal attacks. Nevertheless, each case is circumstantial, so exceptions can be made.
When an individual pays money to stay on a property owner's land, that person is considered an "invitee."
Under Florida law, the property owner has two responsibilities to the invitee:
(1) the duty to use reasonable care in maintaining the property in a safe condition, and
(2) the duty to warn latent or concealed dangers that the owner knows about.
Specifically with regards to wild animals, Florida law does not require the landowner to anticipate their existence. Since alligators are native to Florida, property owners are not automatically responsible for them. However, if the property owner has previous knowledge about their presence, the property owners could be found negligent.
This is not the first time an alligator has attacked in Disney World. In 1986, an eight-year-old boy was injured when he was attacked by a gator at Disney World's Fort Wilderness, close to where the recent attack occurred. In that attack, the boy was watching ducks when a gator grabbed him by the leg.
Fortunately, the boy survived the attack because his older sister grabbed him from his underarms while his older brother hit the alligator until it released him. In response to this tragic accident, Disney put up fences, barriers, and added new signs stating, "Danger! Alligators and snakes in the area. Stay away from the water. Do not feed the wildlife."
*The family of the two-year-old boy has decided not to sue Disney. Instead, they created the Lane Thomas foundation in his memory, which donates funds to charities.
---
If you or someone you know was injured in an animal attack, call our law firm now at (954) 833-1440 for your free consultation. If you have a case, we can advise you on the next steps.
---
Case Study #2: Raccoon Attack at Orlando Hotel Pool
When it comes to wild animal attacks, young children are especially at risk. Our firm is handling a case where a young girl and her family came to Florida from their home in the United Kingdom. They were on vacation in the Orlando area and staying at a hotel near Disney. While the young girl was sitting in a chair on the hotel pool deck in the middle of the day, a raccoon came up from behind and tried to snatch a hamburger out of her hands and started attacking her, scratching her violently in her arm and torso. When her father attempted to protect his daughter and get the raccoon away from her, the raccoon bit him in his finger before running away.
Rabies, a virus that is essentially 100% fatal in humans, is mostly found in wild animals in the United States, including raccoons (which are one of the two primary species that are considered rabies reservoirs in Florida; the other is bats). Since raccoons are a known potential carrier of rabies, after the attack, our clients had to go to the hospital and get a series of painful injections over the following few weeks. They had to receive the (very expensive) rabies immune globulin injections, as well as multiple rabies vaccine injections.
The Law offices of Cytryn & Velazquez, P.A. filed a lawsuit against the owner/operator of the hotel where the attack occurred. The attack occurred on the hotel pool deck, which is an artificial structure and a place where raccoons are not ordinarily found (at least, where they shouldn't ordinarily be found). Although the hotel may not have owned or controlled the raccoons, they did own the premises where the raccoon attack occurred. As owners and operators of the hotel, they were responsible under Florida law for maintaining a reasonably safe premises for their guests.
We learned through the course of discovery that the hotel had a long history of raccoons going onto the hotel pool deck (including when guests were present at the pool deck), and that the hotel general manager and employees had actual knowledge of raccoons going onto the hotel pool deck. Despite this, the hotel failed to take some simple measures, such as using animal-proof trash cans at the premises to prevent raccoons from getting food out of the trash cans (food is what attracts raccoons to the pool deck in the first place) or hiring a wildlife management specialist to advise the hotel on proper and adequate trapping measures to capture raccoons. Due to the hotel's failure to take reasonable measures to prevent a foreseeable raccoon attack, we filed a lawsuit stating that the hotel's negligence was the proximate cause of our clients' injuries from the attack.
Tips to Avoid Wild Animal Attacks
There are some steps you can take to minimize the risk of an animal attack, especially when you are in an outdoor area where wild animals are present.
The first thing to always keep in mind is that some wild animals might seem friendly, but the problem is that wild animals—even the seemingly nice ones—are largely unpredictable. Just because an animal looks cute and cuddly does not mean that it's harmless.
Some general tips for avoiding a wild animal attack are:
Don't feed wild animals.
Don't approach wild animals, and if you see one nearby, walk away from it.
Don't leave children unattended near wild animals (or any place that wild animals could potentially be nearby).
Don't leave food outside (if possible, don't leave your garbage outside overnight because raccoons will be attracted to the food inside, or if you do need to leave the garbage out overnight, consider using animal-proof trash bins whenever possible).
If you see wild animals at an unexpected place, such as raccoons gathering outside a restaurant trash bin or other similar location, report the presence of wild animals to the local animal control.
If you are ever in an unfortunate situation where you are attacked by any wild animal, seek medical attention right away. You can't tell by looking at an animal whether it is carrying any dangerous disease or virus. For example, a raccoon or a bat may seem totally normal and healthy, but at the same time the animal might be infected with rabies and is just not yet showing symptoms. As we mentioned earlier, rabies is essentially 100% fatal in humans, meaning it's one of the most fatal diseases in the world. If you are scratched or bitten by a raccoon, you are potentially at risk for rabies exposure (thankfully, a proper course of rabies treatment is basically 100% effective at preventing the virus from causing you harm). So, even if the injury doesn't appear serious, if you are attacked by any wild animal, go to a doctor or hospital right away for professional medical treatment.
---
Call us at (954) 833-1440 or contact us online if you have been attacked by a wild animal anywhere in Florida. Our office is located in Broward County, and we represent clients throughout Florida in animal attack cases.
---
Why Hire Our Firm? What You Can Expect From Us
Always Available for You

If you don't have a way of getting to our office, we will come to your home or hospital.

Board Certified Lawyer

We have the only active board certified civil trial lawyer in Northwest Broward County.

More Than 40 Years of Experience

We have a proven track record of success in accident cases over 4 decades.

Our Results Don't Lie

We've had more than 30 cases that have settled or resulted in jury verdicts of one million dollars or more.

No Fee If No Recovery

We work on a contingency fee, so we only get paid if you get paid.
Schedule Your Free Consultation Today! Contact Us Today