Parking Lot Wheel Stop Cases
Parking Lot Wheel Stop Cases
Coral Springs, Florida: If you've ever taken a few moments to stop and look around at a parking lot, you've likely noticed the horizontal pieces of concrete frequently located at the front of parking spaces. These are usually referred to as wheel stops (or sometimes referred to as a car bumper, car stop, parking stop, parking block, or parking curb). The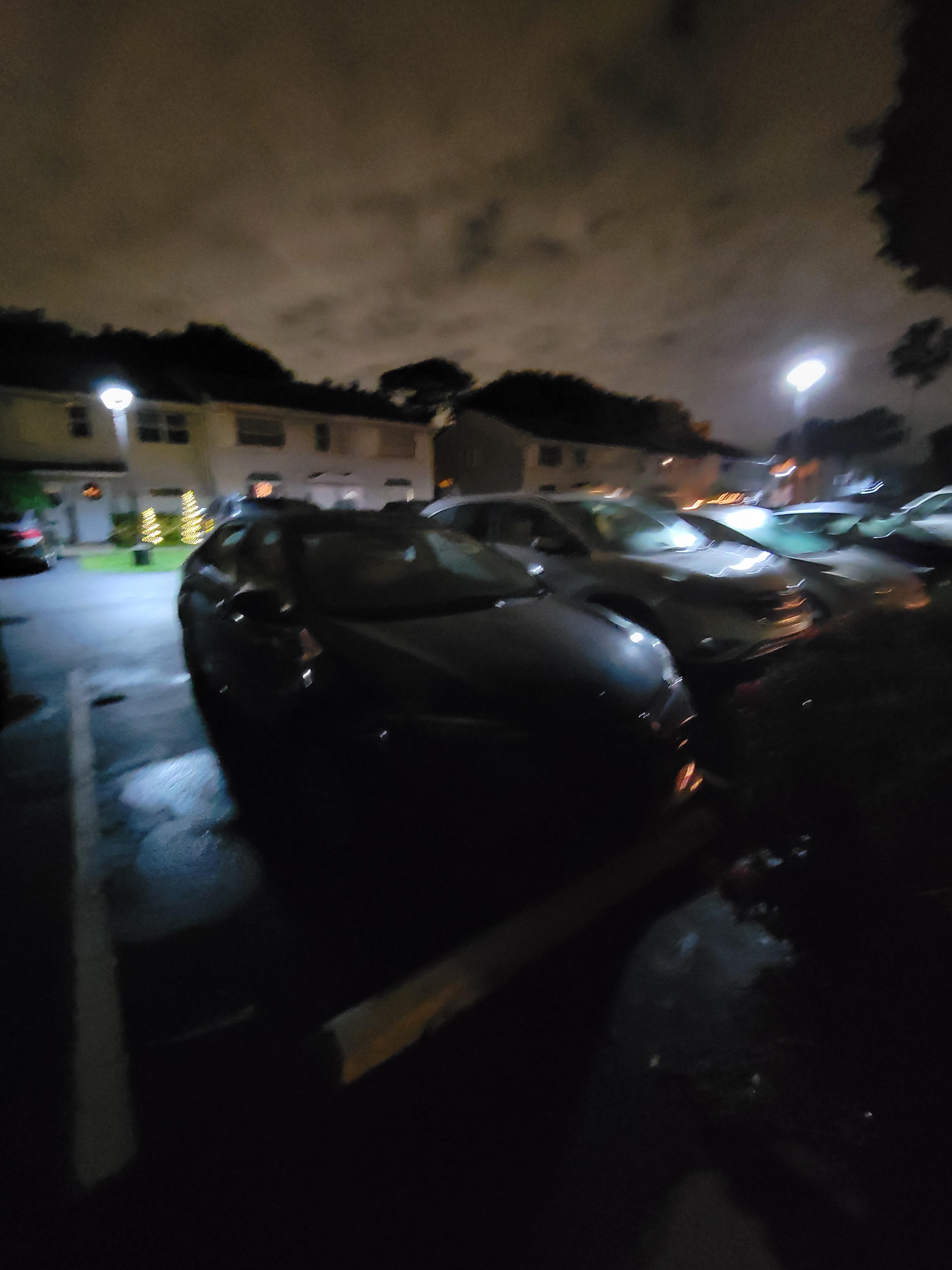 purpose of these wheel stops is pretty clear: to serve as a signal that a driver's forward
motion should be immediately stopped. If your front wheels strike the wheel stop, you know it's time to hit the brakes
Although you probably see wheel stops in most parking lots and garages you go to, wheel stops can actually pose a serious tripping hazard for pedestrians. Each year thousands, of people trip and fall and suffer injuries as a result of these wheel stops.
Wheel Stops Can Pose a Significant Hazard to Pedestrians
Wheel stop cases can be complicated, which is one of the many reasons why you want an experienced attorney representing you. Our Broward County parking lot wheel stop attorneys have decades of experience handling cases where persons have been injured after tripping and falling over wheel stops throughout Florida.
Defense attorneys and insurance adjusters tend to argue that the wheel stops were open and obvious dangers. The open and obvious danger doctrine in Florida states that when a dangerous condition is known or obvious to the injured party, then the owner or person in charge of the premises is not liable for injuries unless the owner or person in charge should have anticipated the harm despite the obviousness of the danger. Basically, the defense attorneys and adjusters will say that you should have noticed the wheel stop before you tripped and fell, and as a result their client isn't liable for your injuries.
Nonetheless, property owners and those in possession of the property are still responsible for maintaining their parking lots in a reasonably safe condition. That includes ensuring that there are no tripping hazards on the premises which the owner or possessor should have anticipated would cause injury despite the fact that the condition was open and obvious. In short, it's the duty of these property owners and possessors to ensure that wheel stops do not pose an unreasonable danger in their parking lots.
Notwithstanding the seemingly ever-present nature of wheel stops in parking lots, it's actually fairly easy to see how a wheel stop can pose a serious tripping hazard for a pedestrian. For example, unpainted wheel stops that are the same color as the ground can create the optical illusion of a level surface. This is especially true for pedestrians with less than perfect visual acuity and diminished physical abilities, such as elderly persons.
Other ways that wheel stops can pose a dangerous condition include:
When wheel stops are placed too close to the painted lines dividing parking spaces, or even over the line, they might pose an increased trip and fall risk. This is because generally a person would not anticipate a wheel stop being placed so close to the painted lines.
If two wheel stops are placed too close to one another, the pathway for pedestrians to walk between them can be too narrow, creating an increased risk for tripping over them.
Another dangerous condition may arise when a wheel stop is placed in a pedestrian pathway, in a place where a person would not expect to find such a wheel stop. In such an instance, a pedestrian may trip and fall because they never noticed the wheel stop and would have never even thought to look out for one.
If there isn't adequate lighting to illuminate the wheel stop, pedestrians will often be unable to discern between the wheel stop and the ground, resulting in a serious tripping hazard.
The wheel stop may be in bad condition and have protruding from the top a metal wire, usually a piece of rebar (also known as an anchor bar or anchor pin), which is supposed to hold the wheel stop in place on the ground but often becomes dislodged and hazardous.
These are just a few of the many ways that wheel stops can pose an unreasonable tripping hazard in parking areas. If you've been injured after falling over a wheel stop anywhere in Florida, contact our parking lot wheel stop lawyers in Broward County to learn more information.
Violation of Building Codes and Industry Standards can Support a Negligence Case
Sometimes, the presence of wheel stops can constitute a violation of the Florida Building Code and Florida Fire Prevention Code. Under Florida law, violation of the Florida Building Code is prima facie evidence of negligence. When wheel stops are placed within the means of egress of the premises, they may run afoul of the Florida Building Code and Florida Fire Prevention Code provisions regulating the presence of obstructions and changes of elevation within means of egress. Similarly, local county and city building codes may regulate the manner in which wheel stops can be used in parking lots.
Under Florida law, a breach of industry standards is evidence of negligence. ASTM International is an organization that that develops and publishes technical industry standards and recommendations for all sorts of products and services. One of these industry standards is ASTM Standard F1637, which is the Standard Practice for Safe Walking Surfaces.
According to ASTM F1637:
The use of wheel stops in parking lots should be avoided and instead bollards at least 3 feet high [bollards are those vertical poles or posts that are a couple feet tall which you see in some parking lots] should be used
Wheel stops should not be located in foreseeable pedestrian paths
Adequate lighting should be maintained at wheel stops
Wheel stops should be centered within the parking space
Wheel stops should be no longer than 6 feet wide
When wheel stops are placed next to one another, there should be at least 3 feet between each one
Wheel stops should be a color that is in contrast with their surroundings
Other organizations besides the ASTM International have provided guidance on the use of wheel stops, as well. The Institute of Transportation Engineers (ITE) Traffic Engineering Handbook has a number of similar suggestions, including that wheel stops should not be used in pedestrian paths, that there should be adequate lighting to enable persons to distinguish the wheel stops from the surface, and that bollards are preferable to wheel stops.
As you can see from the list above, there are a number of precautions property owners and possessors should take to ensure that wheel stops in their parking lots don't pose an unnecessary risk. Despite this clear guidance, we still see numerous instances where parking lots contain wheel stops that aren't in compliance with building codes or industry standards.
At Law Offices Cytryn & Velazquez, P.A., our attorneys have been battling insurance companies and defense attorneys in trip and fall cases for more than three decades.
Our Broward County parking lot wheel stop lawyers are available to discuss your case over the phone, and if we take your case we can e-mail you documents so you do not have to worry about leaving your home during these difficult times.
---
If you've tripped or fallen and suffered physical injury as a result of a wheel stop or any other dangerous condition such as a pothole, uneven pavement, poor lighting, or debris in a parking lot or parking garage anywhere in Florida, contact our office now at (954) 833-1440 for a free consultation.
---
Why Hire Our Firm? What You Can Expect From Us
Always Available for You

If you don't have a way of getting to our office, we will come to your home or hospital.

Board Certified Lawyer

We have the only active board certified civil trial lawyer in Northwest Broward County.

More Than 40 Years of Experience

We have a proven track record of success in accident cases over 4 decades.

Our Results Don't Lie

We've had more than 30 cases that have settled or resulted in jury verdicts of one million dollars or more.

No Fee If No Recovery

We work on a contingency fee, so we only get paid if you get paid.
Schedule Your Free Consultation Today! Contact Us Today