Slip & Fall Accidents at Tap 42 & Restaurants
Slip and Fall Accidents at Tap 42 Bar & Restaurants
Personal Injury Attorneys Who Handle Slip, Trip & Fall Accidents at Tap 42 Bar in South Florida
Slip and fall or trip and fall accidents occur at restaurants when business owners and staff fail to follow appropriate procedures in the upkeep of their establishments to maintain a reasonably safe condition for patrons and staff. These failures can lead to serious and permanent injuries including broken bones, neck and back injuries, and other bodily injuries.
Here's an example that one of our attorneys experienced:
Our founding partner, Dan Cytryn, went to Tap 42 in Davie, Florida for a small get together. Him and his wife were the first to arrive out of their party. He had been there one time before, but they sat outside during that first visit so their time inside the restaurant was limited.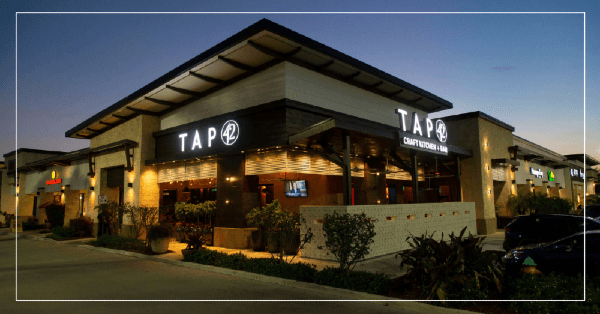 On this occasion, the minute Mr. Cytryn walked inside he saw water spills over much of the floor. As an attorney who has handled many slip and fall cases, he automatically noticed this hazard.
It was some time later where he was shocked to see how slippery the floor was as he peered over from his table and walked through the restaurant. Even in places where it was "dry", the floor was unbelievably slippery. This can only happen when greasy substances are being tracked out from the kitchen.
Mr. Cytryn was wearing a pair of loafers that he's probably worn 50 times before, and never during any of those times had the floor in his home, in a retail establishment, or another restaurant felt slippery. He was amazed that he could practically do the splits with his shoes on in this restaurant (OK, a partial split – he can't really do a full split!).
This brought Mr. Cytryn back more than 30 years ago to the floors at TGI Friday's. These floors were a type of polyurethane wood. If you were to dine at this restaurant around 8 p.m. and sit anywhere near the kitchen, those floors were darn slippery. He found that out because a lovely lady named Marie Dvorak one day back in 1989 who came to him and the firm after she had broken her hip from slipping and falling in one of their establishments. At the time of the fall, she didn't see anything on the floor.
Our lawyers went in to assist and hired a slip and fall expert who ultimately invented the English Tribometer, which measures an areas of slip resistance. This slip and fall case went to trial and got an almost $250,000.00 verdict against TGI Friday's for Mrs. Dvorak's broken hip from their slipping on their floors. The case went up to the Florida Supreme Court and eventually became legendary on the issue of attorney's fees in Florida. See the full case file- here.
Needless to say, Law Offices of Cytryn & Velazquez, P.A. is now accepting new cases against Tap 42 until they change their floors and their process. Our goal is to improve the safety of their floors, and other establishments like it, for their patrons. Until changes have been made, we want to help victims who have sustained injuries from slip and fall accidents and make sure they receive the compensation they deserve.
---
If you were injured as a result of a slip and fall accident at a Tap 42 Bar or at any other restaurant location, please contact us online or by calling (954) 833-1440- we're waiting to help you.
---
Why Hire Our Firm? What You Can Expect From Us
Always Available for You

If you don't have a way of getting to our office, we will come to your home or hospital.

Board Certified Lawyer

We have the only active board certified civil trial lawyer in Northwest Broward County.

More Than 40 Years of Experience

We have a proven track record of success in accident cases over 4 decades.

Our Results Don't Lie

We've had more than 30 cases that have settled or resulted in jury verdicts of one million dollars or more.

No Fee If No Recovery

We work on a contingency fee, so we only get paid if you get paid.
Schedule Your Free Consultation Today! Contact Us Today