Car Accidents
Car Accident Lawyer Pompano Beach-Serves all of South Florida
Accident and Injury Attorney in Pompano Handles Car Accident Cases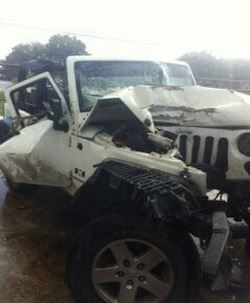 Pompano Beach Florida: Whether your car accident was in Pompano Beach or any city in South Florida, it's best to contact a personal injury lawyer who has experience handling car accident cases caused by negligent drivers. We handle any type of car accident case, including those involving pedestrians, or bicycle riders struck by cars, trucks, etc. and almost any accident involving a motorcycle, bus, or truck as long as the person contacting us is not completely at fault.. We also represent people injured in slip, trip, and fall accidents, ladder accidents, and boat accidents. Call us now to see if we can take your personal injury case.
What We Can Do for You
Our personal injury firm has been representing car crash victims for over 40 years. We offer many services including but not limited to negotiating your property damage, getting reimbursement for your medications if you qualify, and referring you to doctors that wait until the end of your case to get paid. We do our best to accommodate your schedule by setting up evening and weekend appointments if necessary. See what some of our satisfied clients have to say about how we handled their accident or injury case.
We've handled many auto cases, including cases for pedestrians struck by motor vehicles. In one case, we represented a homeless man who was drunk when he walked to the middle of the street and was struck by a car. This man actually lived in back of a Burger King on a bunch of cardboard boxes. Despite the factual situation not remotely being the best, we managed to get this victim, (who didn't even cross the street in the cross-walk, but crossed in the middle of the street) the best possible result for him, which involved the insurance company paying the limits of the insurance policy, which was $260,000.00, from State Farm Insurance Company.
If you have been injured in a car accident due to another vehicle's negligence, you might have a case. It is best to contact an attorney as quickly as possible after your accident. Our firm offers a free consultation where you can discuss your accident in detail. To top it off, we will come to your home or hospital for your initial consultation, if you are unable to come to our office. Once we determine we can represent you, we will ask you to meet with one of our attorneys at a time that works best for you. In many situations when clients are severely injured or have no transportation, we have had an attorney or representative from our office go to the client's home or hospital, and we will do the same for you.
To help with your recovery, our firm has a network of doctors in the Pompano Beach area to ensure you are receiving quality treatment near your home. Also, you do not have to worry about the fees or costs of hiring our attorneys because we work on a contingency basis, meaning you do not pay anything unless we are able to obtain successful recovery for your auto case. During your first visit with our firm, it is very helpful to have the following information with you:
Location of the accident
Direction the vehicles were traveling
Your insurance information
Insurance information of the person that caused the accident
Traffic citation
Medical treatments you have received related to the accident (if applicable)
---
If you have been injured in an auto accident in Pompano Beach, call our office today toll free at (954) 833-1440. Your consultation is free and you will speak with one of our intake specialists immediately regarding your case.
---
Why Hire Our Firm? What You Can Expect From Us
Always Available for You

If you don't have a way of getting to our office, we will come to your home or hospital.

Board Certified Lawyer

We have the only active board certified civil trial lawyer in Northwest Broward County.

More Than 40 Years of Experience

We have a proven track record of success in accident cases over 4 decades.

Our Results Don't Lie

We've had more than 30 cases that have settled or resulted in jury verdicts of one million dollars or more.

No Fee If No Recovery

We work on a contingency fee, so we only get paid if you get paid.
Schedule Your Free Consultation Today! Contact Us Today