Car Accidents
Lauderhill Car Accident Lawyer
Attorney Representing Car Accident Victims Throughout South Florida
Attorney Dan Cytryn and his team of lawyers are prepared to represent you after your car accident in Lauderhill or anywhere else in Florida. We have a team of doctors who are available to treat you in Lauderhill and Lauderdale Lakes probably minutes away from your home and who will wait to get paid at the end of your case if there is any issue or problem with insurance or the amount of insurance coverage that you have. At the Law Offices Cytryn & Velazquez, P.A., we have been handling car accident cases for over 40 years and will do our best to help you get the maximum recovery for your loss. Our founding lawyer, Dan Cytryn, is a specialist in handling car accident and other vehicle, motorcycle, bicycle and pedestrian accidents. If needed, we will help you with your car accident property damage claim when we are handling your accident and injury case. Our staff knows what your property damage is worth, or whether the car accident requires your car to be considered a total loss. Of course, we are primarily concerned with trying to get you the maximum recovery for your injury, and we will do our best to do so. We can come to your home in Lauderhill or elsewhere in Broward County or make a hospital visit to meet wtih you to help you with the process of trying to make your life easier following an accident.
---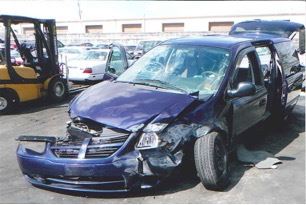 Call Now for Immediate Help With Your Case: (954) 833-1440
---
Lost wages and future loss of earning capacity can be a huge issue for some people, especially heads of households and other wage-earners. Getting compensated for pain and suffering, both physical and mental, is a huge issue. What about loss of capacity for enjoyment of life? If we take your case, rest assured we will do our best to describe to the insurance company or their lawyer how this accident has affected your ability to enjoy the things you were doing before you were injured.
Our firm also handles the following types of accident cases:
Slip, Trip, and Fall
Motorcycle accidents
Bicycle accidents
Truck/bus accidents
Pedestrian accidents
Boating/cruise ship accidents
Nursing home abuse
Construction accidents
Hiring a Car Accident Attorney in Lauderhill
The process of hiring an attorney might be overwhelming for some, considering there are so many to choose from. Our firm highly recommends doing your research before making a decision. Mr. Cytryn, the firm's founding attorney, has tried more than 100 jury trials and has handled more than 40 appeals in several practice areas. Mr. Cytryn has lectured in many attorney organizations pertaining to personal injury cases. He is also a Board Certified Civil Trial lawyer, a title that only a little less than 1% of lawyers have in the state of Florida. To read further on Mr. Cytryn's qualifications and the other attorneys of the firm, visit our attorney profile pages. We want prospective clients to be confident they are working with qualified attorneys they can trust.
Our firm's main priorities are to be available to help our clients, while working our hardest to attain recovery for your case. Therefore, we assign case managers to communicate frequently with clients regarding the status of their case. In addition, case managers maintain availability to answer immediate questions or concerns a client may have via telephone, email, correspondence, and personal visits.
Injured With No Transportation? Hospitalized? We Will Come to You!
Do you want to know if you have a case? Call our office now toll free at (954) 833-1440 and speak to one of our intake specialists right away about the details of your case. The consultation is free, and you will be notified if we are able to represent you. Also, our firm works on a contingency basis, which means you pay nothing unless we attain recovery on your behalf.
At the Law Offices Cytryn & Velazquez, P.A., we understand the difficulties that arise after being involved in a car accident. Many people are left without transportation or suffer severe injuries making it uncomfortable to make office appointments. For those reasons, we have an attorney or representative come to you if we determine it is a case we can help you with.
Also, be sure to read what clients say about us and reviews of our firm on Avvo, a website that provides a directory of licensed attorneys across the United States.
---
If you or someone you know has been injured in a car accident in Lauderhill, call our office now at (954) 833-1440 for your free consultation.
---
Why Hire Our Firm? What You Can Expect From Us
Always Available for You

If you don't have a way of getting to our office, we will come to your home or hospital.

Board Certified Lawyer

We have the only active board certified civil trial lawyer in Northwest Broward County.

More Than 40 Years of Experience

We have a proven track record of success in accident cases over 4 decades.

Our Results Don't Lie

We've had more than 30 cases that have settled or resulted in jury verdicts of one million dollars or more.

No Fee If No Recovery

We work on a contingency fee, so we only get paid if you get paid.
Schedule Your Free Consultation Today! Contact Us Today