By Dan Cytryn, Esquire
We frequently hear shocking stories of injuries or deaths as a result of nursing home abuse or neglect. In one case, a resident died from an attack by an army of angry fire ants. CBS News reported that a nursing home resident in California died from what the coroner called "gross dehydration;" yet nursing home records show that she was well taken care of and was even out of bed and walking (despite the fact that she was in a coma at the time!). There are other cases in which unsupervised residents wandered out of facilities and drowned or were struck by cars.
Our law firm handled a case involving a 90-year-old resident who fell eight times in two and one-half months and ultimately had to undergo two surgeries for a shattered elbow. Our law firm was also retained for another case where a resident fell twice within the first 24 hours as a result of walking without an aide, despite warnings from family members about the fall risk. The law firm has handled about 25 nursing home fall and abuse cases.
According to the New York Times (May 15, 2008), approximately 20% of the nursing homes in the United States were cited for serious deficiencies. In May 2008, the Government Accounting Office (GAO) reported that it found widespread "understatement of deficiencies" in state inspections. In fact, when the GAO analyzed surveys completed between 2002 and 2007, the agency found that state inspectors in nine states missed more than 25% of the problems.
The Many Faces of Abuse
Behind every statistic is a human being, most likely an elderly and infirm person, who is suffering potentially avoidable physical and/or emotional pain. The most common forms of abuse are:
Physical abuse such as punching, slapping, pushing, or using unnecessary restraints
Neglect such as not ensuring that residents are fed, not changing incontinent residents, not assisting disabled residents in getting out of bed or walking, or ignoring requests for help
Sexual abuse including fondling, forcing the resident to undress, or even forcing the resident to have sex
Psychological abuse such as threats that cause stress or fear
Financial abuse ranging from overcharges to theft of money or personal property protecting Your Most Vulnerable Family Members
However, you may be able to prevent such abuse with a well-conceived plan of action that includes some or all of the following strategies.
Try to "stagger" the times when family and friends arrive. While nursing home residents may enjoy having a group of visitors come at one time, that doesn't ensure that they are being well taken care of when the visitors are not there. You're better off arranging a schedule of visits with relatives to observe the care at different times and for longer periods. Having visitors also shows staff members that the resident is not alone and, therefore, may not be a good target for abuse.
Don't arrive on a regular schedule. If the nursing home staff knows when you'll be there, the care will be the best at those times, and you won't see the nursing home at its worst. Stagger the times and days when you go.
Do not rush out even if the nursing home resident is not communicative. Take a book, newspaper, or computer to keep busy so that you can stay longer. The longer you're there, the more protection the resident will have.
Be vigilant, particularly with residents in long-term care. Residents in a skilled rehabilitation facility or rehab department in a nursing home who are recovering from a recent injury will probably receive better nursing care than those in long-term care (which is primarily custodial and where there is little or no hope that the resident will be able to return home).
If the resident has a history of falling or is at significant risk for falling (abnormal walking, use of ambulatory aid, etc.), make sure that the nursing home takes precautions to protect the resident. Do not just accept an assurance that they will monitor the resident carefully. Find out about their policies on side rails, "wheelchair buddies" or other aids designed to help prevent falling. Be sure that whatever aid that they use is fully accepted by the resident because resistance or improper or sporadic use could increase the potential of falling.
Let the nursing home administrators know if you are unhappy with the care the resident is receiving. Don't just verbally complain to the staff on the floor, instead immediately arrange an appointment with the administrator or put your complaint or concerns in writing to the facility's administrator.
Consider hiring a private duty aide. If you suspect neglect or abuse when you cannot be at the nursing home, and if you can afford to do so, consider hiring a private duty aide. Although it can be expensive, you should weigh the cost against the health and safety of your loved one. Having a private aide for even a few hours a day may significantly increase the level of care and decrease the likelihood of neglect or abuse. This is particularly so late at night and throughout the entire night shift to the morning.
Watch residents carefully for bedsores which can cause serious health problems. Residents who have difficulty getting out of bed or turning in bed are subject to bedsores (decubitus ulcers). Infection resulting from a pressure wound (bedsore) caused the death of Christopher Reeve, who received the best of care, so you must be extremely vigilant in making sure that the resident is being turned frequently enough if he or she is unable to do it without help. And if the resident is unable to control bladder or bowel movements, make certain that the staff keeps him or her clean and dry to prevent these sores.
Choosing the Right Nursing Home
The selection of a nursing home is obviously critical to the well-being of the resident. Research, personal visits and observations, interviews with residents and visitors, and discussions with staff should be integral components of the selection process. You can use the following guidelines to help you make the best choice:
Licenses. Both the facility and the administrator(s) should be licensed, and the licenses should be available for your review.
State databases. Determine whether there have been any reports or citations of abuse, neglect, or substandard conditions and whether these conditions have been corrected. If your state does not have an online database, request a copy of the latest state inspection report.
Staff training and education. Find out how many staff members are Registered Nurses (RNs, Licensed Practical Nurses (LPNs), and Certified Nursing Assistants.
Background checks. Be sure that the facility investigates the backgrounds of its staff members.
Abuse prevention training. Determine whether the staff undergoes abuse prevention training and knows the reporting procedures in case they witness an incident.
Resident care. Speak to staff to find out how they identify and care for those residents at risk for falls, skin conditions, bedsores, incontinence and lack of bowel control, wandering, and those who need help with eating, getting up to dress, and other activities of daily living.
Environmental and Safety Conditions. Note the following conditions:
Cleanliness – are the hallways, rooms, and bathrooms clean and disinfected
Smells – the rooms, hallways, and bathrooms should all be free of unpleasant odors; a smell of urine indicates that residents may not be well cared for
Handrails and grab bars
Required smoke detector and sprinkler systems
Meals. Visit the dining room during mealtimes to determine whether the meals are well prepared and appetizing and that residents receive whatever assistance they may need.
Adequate staffing. Visit several times, including nights and weekends, to observe staffing levels and staff interactions with residents and visitors.
Nursing homes are one of the most highly regulated industries in the United States. They must comply with federal and state laws and state regulations, and the government conducts unannounced visits (audits) and inspections of nursing homes to monitor such compliance.
At the Medicare website, www.medicare.gov/NHCompare, you can compare overall ratings for various nursing homes as well as their ratings specifically for health inspections, quality, and staffing. The website www.nursinghomeaction.com lists contact information for the ombudsman in every state that has one.
Conclusion
While it may be preferable to keep all residents who merely need custodial care at home in a familiar environment, it is not always feasible. So if a loved one has to live in a nursing home, it is extremely important for family and friends to monitor the care and treatment received in the facility. In the case of the elderly woman who fractured her elbow that I litigated, the jury returned a verdict of $1.8 million. And while lawsuits after the fact may provide monetary compensation for abuse or neglect, money alone cannot restore the life, health, or trust of a loved one.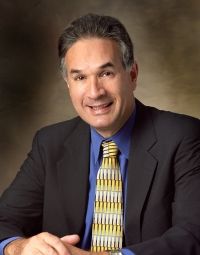 Dan Irving Cytryn is a Board Certified Trial Lawyer, a credential achieved by only 3% of Florida attorneys, and has received an Avvo rating of 10 which is considered "superb." He practices in Coral Springs, FL, and has been representing plaintiffs in personal injury cases for over 40 years. Past President of the Broward County Trial Lawyer's Association, he is AV rated by Martindale Hubbell, a rating which indicates the highest legal ability and ethical standards. Cytryn has represented numerous victims of nursing home abuse and neglect. For further information, visit his website at www.personalinjuryfirm.com.